He approached my father, Ted Lilley who was running his clothing manufacturing business in Southend-on- Sea to design and manufacture a thermal flying suit specifically for the hang gliding market.
It soon became a viable business and Mike gave up his auctioneer duties to concentrate on other possibilities for the Ozee suit as it has now become known.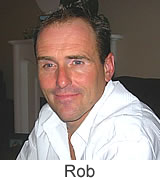 Ozee suits have been supplied to sports giant Umbro and were regularly seen worn by the England football and rugby teams as substitute suits.
Mike developed the style of suit for the industrial market supplying electricity generating boards and the MOD, freezer companies and many more companies that needed a suit to keep their employees warm and dry.
The late 80s were not a good time for Ozee, the electricity boards were privatised and the MOD cut their purchasing by 50%, the country was in deep recession and the worst was yet to come.
During this time Mike faced a bigger battle, he was diagnosed with a very aggressive form of bone cancer. Mike fought the cancer whilst running Ozee but within six months he lost the fight and passed away at very young age of 52.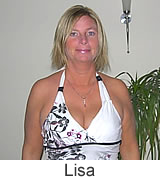 Mikes widow ran the business without much success for a number of months and after losing contracts with some of the big suppliers and the financial difficulties facing businesses at this period she decided to offer the sale of the business to my father.

The next five years were a challenging time for Ozee. New designs and colour combinations for the Ozee suit kept the business growing. The reputation of Ozee was growing stronger and the philosophy of any size any colour suit soon became the norm.
Ozee suits have been used over the years for countless records and expeditions including the round the world trip by Brian Milton, altitude records in microlights, hang gliders and paramotors. Ozee have also sponsored suits for Miles Hilton Barber the first blind pilot to fly to Australia with Richard Meredith Hardy. Some more unusual events Ozee suits have been used for include supplying white flying suits for a mid air wedding and making a suit for a 3ft teddy bear called Jack for Hampshire Microlights hospice charity.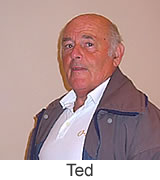 The past five years have seen considerable change to the way Ozee suits are made and marketed, Ted has gone into semi retirement and the company is now run by my wife Lisa and myself. We still have a limited manufacturing unit in Essex making special sized suits and repairs, but as so many companies have found the cost implications of manufacturing in the UK have made it unavoidable to have the bulk sizes made in the Far East.
We visited the factories abroad and stipulate the quality of every part that makes an Ozee suit. We pride ourselves on our customer relations which we have built over the past 30 years and look forward for many years of enjoyable relationships with a great bunch of people who make up the flying fraternity.
" Thank you so much for the return of a NEW Flight Suit! Your service and care to customers is excellent and your gesture ... "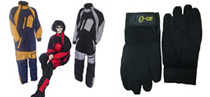 Visit our online shop to see our extensive range of products available to purchase...